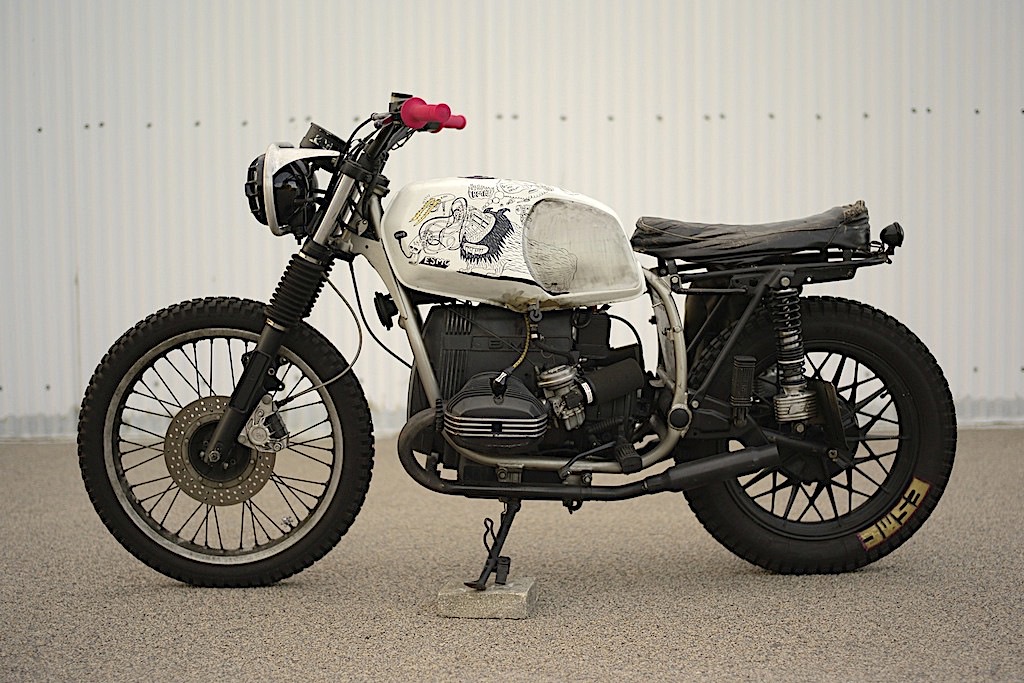 by Daniel Patrascu from https://www.autoevolution.com
Usually when going for a custom motorcycle build, most garages choose the flamboyant way of doing things. We usually get to see extensive engineering, sculpted parts, and a wealth of eye-popping colors and visual tricks that are supposed to leave us in awe. But not this build here.
Sometime in its past, the motorcycle in the gallery above was a BMW R45. Part of a family of horizontally opposed twin-cylinder machines introduced by the Germans back in the 1970s, it would have probably met the crusher if it weren't for a Spanish garage that goes by the name of El Solitario MC.
Unlike other businesses in this field of work, El Solitario did not try to make the Bimmer stand out in a crowd through some innovative engineering solution, or a design so polished it would have made our eyes hurt. It actually went the other way, with the goal of making it as spartan as possible.
El Solitario says it built the bike with "no pressure for results," and the goal was not to create a bike with "a posh finish or complicated technical solutions." Instead, they sort of tried to see how much things they can remove from a bike and still keep it functional, and without spending a fortune while doing so.
Named Gonzo after the Muppets character, it comes with a shortened and narrowed subframe holding the seemingly unpainted stock fuel tank, a lithium battery, and a beat down, custom seat. It rides on 21-inch front and 18-inch rear wheels, fitted with aftermarket shocks and Michelin tires.
The Gonzo was made by El Solitario (we've talked about some other of their builds as part of our Two-Wheeler Month coverage) with no particular purpose a long time ago. It spent its past 20 years or so as the shop's "terribly underpowered but indestructible" bike, a kind of mascot advertising the capabilities of the Spanish garage.