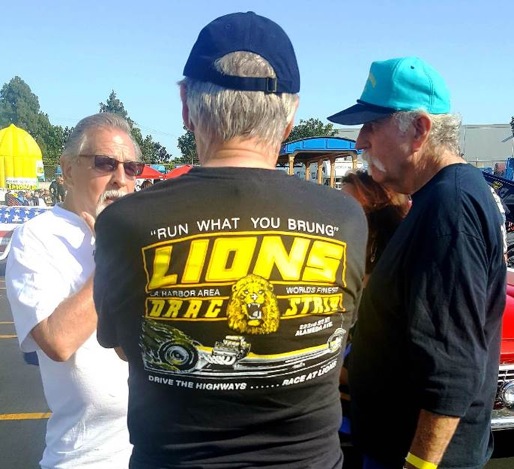 Like some hulking artifacts from a lost civilization, you're passing through canyons of steel shipping containers and rivers of railway tracks as you thread your way through an area of Los Angeles adjacent to Long Beach known as the Wilmington District. You could say buried under those artifacts is another "civilization," one that was based on acceleration and terminal velocity. Sadly it has been long since paved over with… "Progress."
Once upon a time, specifically from October 1955-December1972, the ground shook not necessarily from the freight trains rumbling to and fro, but from hi-octane fed cars burning up the quarter mile on a famous all-American raceway called Lions Drag Strip that had been built on an abandoned train marshalling yard. While indeed it often sounded like a pride of lions was on the loose, the track was so named because of its sponsors, the equally famous Lions Clubs International who had collaborated with an L.A. judge in seeking a safe place for kids to vent their need for speed. Following the mantra, build it and they will come, some 10,000 young hotrod fans showed up for the first day of racing with some 300 cars taking up the challenge.
Fortunately for all, Lions was expertly managed by the one and only Mickey Thompson, a name synonymous with motorsport. He also brought hi-energy showmanship, and in 1957 added night time lights to the raceway, something not seen before, therefore further increasing attendance. And it was all certified by the American Hot Rod Association (AHRA), in the process quickly earning the rep as one of the country's top venues.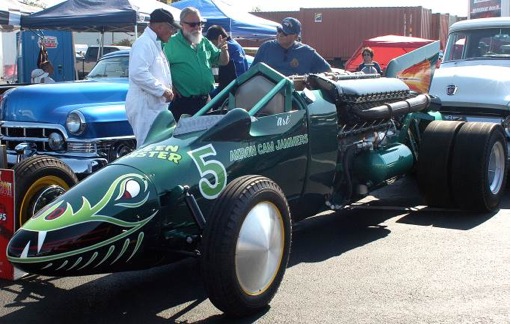 Click here to read the full article.
Comments
comments