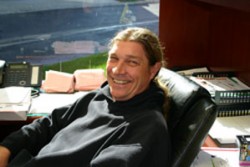 Rick Whitehead of Custom Cycle Engineering has passed. Rick is survived by wife Sandy, daughter Heather and three grandchildren.
A celebration will be held Sunday, February 12th from 12pm – 3pm at Custom Cycle Engineering, 1970 Peacock Blvd. Oceanside, CA 92056."
Our hearts go out to the Rick's family, and the crew at Custom Cycle Engineering.
Here's a little history about Custom Cycle Engineering:
Randy Smith founded Custom Cycle Engineering in 1967. Randy was a unique pioneer in the Harley aftermarket industry developing some of the first custom aftermarket parts and building some of the industry's most ground-breaking customs bikes. After running Custom Cycle Engineering for many years Randy sold his interest in the company to Rick and Jim Whitehead of DEW Mfg. in 1989. DEW Mfg. was est. in 1971 and is one of the largest manufactures of extension fork tubes for the Harley aftermarket industry. DEW not only makes fork tubes, they also design custom triple trees, risers, front hub spools and tweek bars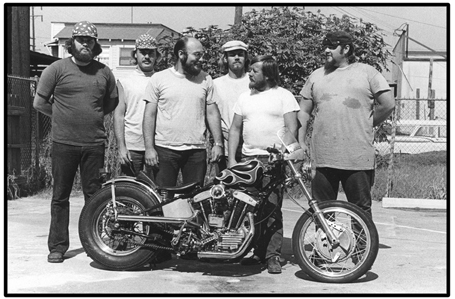 Teamed with the creative genius of Randy Smith and DEW's ability as a precision machine shop the product line increased in the early '90's. Today CCE is a solidly entrenched into the Harley-Davidson and V-twin aftermarket with a wide variety innovative custom parts that have a purposeful need wrapped in a stylish design. Custom Cycle Engineering is constantly developing new products with an eye on the future, but never forgetting our rich past. One if the newer additions to the Custom Cycle Engineering family is Tim Wallingford. Tim followed Randy's career through his motorcycle articles and through the workshop that Randy held at his shop in Westminster Ca.Tim is a renowned Harley mechanic and custom bike builder in SoCal. He has built many innovation Harleys and countless classics. One such restored classic is Randy Smith's 45 Magnum that now sits in the Harley-Davidson Museum in Milwaukee Wi.
Comments
comments