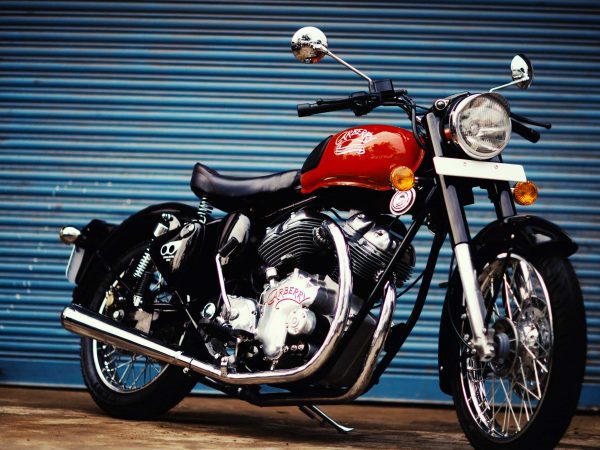 Carberry Motorcycles has released a 1000 cc V-Twin Engine priced at Indian Rupees 4,96,000. Australia's Carberry Motorcycles has revealed its first made-in-India 1000 cc Royal Enfield based V-Twin engine and will initially be available for exports, existing Carberry bike owners or for display purpose.
Australia's custom Royal Enfield bike builder, Carberry Motorcycles opened shop in India earlier this year and has now officially released details on its first made-in-India 1000 cc V-Twin Royal Enfield engine. For those who know about the company, the builder produced custom 1000 cc V-Twin engines based on 500 cc RE units and moved operations to India for easier manufacturing process.
DOUBLE BARREL BULLET
Started by Paul Carberry, the first India-made Carberry 1000 cc V-Twin cruiser will be revealed later this year. Carberry Motorcycles currently operates out of Bhilai, Chattisgarh and will soon move operations to Pune, Maharashtra, a neighbouring city to financial capital Mumbai city. This unique engine, the motor is now ready for sale and includes the primary drive and the transmission. There's a seven-plate clutch with strengthened primary chain, 5-speed transmission, hydraulic lifters and a heavy crankshaft. Carberry has added a heavy-duty starter motor and the clutch designed is that for a 2-litre car engine.
Click here to read the rest of the article by Ujjwal Dey.
Comments
comments